Zoya Johnson - Executive Director
Zoya was born and raised in Armenia, after graduating from high school she lived for about two years in Ukraine, and then moved to Russia.
Zoya first came to the United States, to the Aleutian Islands, in 1991 as one of the organizers and participants in the celebratory activities dedicated to the 250th anniversary of Vitus Bering's second voyage to North America and the discovery of some of the Aleutian Islands. As a result of the visit, she, along with a group of artists from the Aleutian Islands, created a non-profit organization – the Bering Sea Art Exchange, International. The organization successfully coordinated cultural exchange activities between the communities of the City of Unalaska and Petropavlovsk-Kamchatsky for over ten years. She immigrated to the United States in 1993.
She has a MS in Education from Kamchatka State University, a MA in Art History from the Moscow Art Institute, and an MBA in Finance from Ashford University.
She has been a teacher, a CEO/CFO in a seafood processing plant, and worked as a museum director.
During the twenty five years in the Aleutian Islands, Zoya has been intimately involved in the community life serving as a member of the boards of directors of several non-profit organizations, volunteering in fundraisers for them, serving on the Unalaska School District Budget committee, and has been elected and served for three terms on the Unalaska City Council.
She is very excited to start a new chapter in her life as the new Executive Director of the Alaska Airmen's Association!
zoya.johnson@alaskaairmen.org
Adam White - Government & Legislative Affairs Advocate
Adam grew up in Georgia, where his first real job as a kid was washing and refueling airplanes at the local airport, within a short time he was a mechanic's apprentice and flying whenever he could. Adam came to Alaska in 1995 after earning a BS in Aviation Technology from LeTourneau University where he also earned his pilot and mechanic certificates. He holds CFII, Multi, and Seaplane ratings. Living in Nenana with his wife and three daughters, he is an Itinerant Pastor flying his Maule M7 throughout the Interior visiting homesteads, fishcamps and Villages. Adam is actively involved in the aviation community of Fairbanks and the Interior.
adam.white@alaskaairmen.org
Victoria McCleskey - Outreach Coordinator
Victoria moved to Alaska at age four, when her father was stationed at Elmendorf AFB. After being here for about two years, her family fell in love with Alaska and decided to stay permanently. Victoria is a graduate of Chugiak High School and is currently studying Business Management at UAA. Although she does not have her pilot's license (yet), Victoria was introduced to the world of Alaskan aviation at a young age through family friends. When she is not working or in class, she often accompanies her fiancé on flying adventures throughout the state. Victoria loves animals, spending time with family and friends, and traveling.
Victoria is excited to join the Alaska Airmen Association team and is looking forward to promoting general aviation in Alaska.
victoria@alaskaairmen.org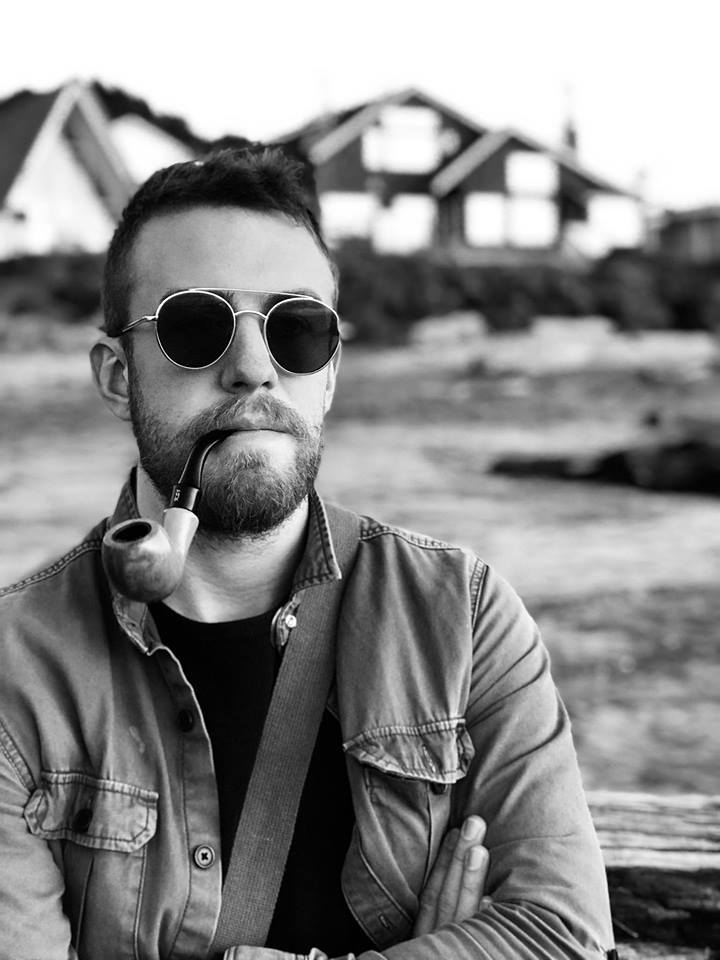 Calvin Edward - Operations Coordinator
Raised in Alaska from elementary school to university, Calvin is a recent Alaska-returnee from Tokyo, Japan – where he earned his MA in Anthropology from Sophia University. Specializing in human-nonhuman relation studies, Calvin has done extensive anthropological research on wolf predation patterns across rural NE Oregon as well as human-monkey conflicts throughout rural Japan. Calvin is interested in topics surrounding legislation and representation – specifically how environmental policies affect local populations and the benefits of collectivized movements in workplaces and communities. As such, he is ecstatic to be part of the Alaska Airmen Association team – working alongside local pilots, airline employees, aspiring students, and aviation enthusiasts to create a welcoming and informed community.
calvin.edward@alaskaairmen.org