LEADING THE NEXT GENERATION OF AVIATORS!
The NextGen Aviators Group is a group of millennials whose primary purpose is to increase youth interest in general aviation here in Alaska.
The NextGen Group consists of pilots, mechanics, government, and air traffic controllers primarily within the millennial age group.
The intent behind having a variety of young industry representatives is to show all avenues of today's aviation industry to Alaskan youth and provide networking opportunities for up and coming industry professionals.
Our mission is to connect and grow the next generation of Alaskan aviators by sharing our passion of aviation, fostering an environment of open communication and learning, and passing down the knowledge of those who came before us.
Integrity - to be honest and have strong moral principles.
Passion - to have the constant drive to learn and improve.
Collaboration – Teamwork is essential for success.
Duty – To pass on a thriving and safe aviation system to the next generation.
Impact – To make a positive change in the aviation community.
2020 NextGen Tentative Events Calendar
January 16th: General Meeting- Topic: Flying Clubs!
Airmen headquarters, 5:30pm-7:30pm
February 21st: NextGen Meetup! 5:30-7:30 pm
March 12th: Resume Buildng & Low Time Jobs w/ Merry Engebretson (Director of Corporate Recruitment for RavnAir), 5:30pm-7:30pm
April 9th: NextGen Safety Seminar, 5:30pm-7:30pm
May 2nd & 3rd: The Great Alaska Aviation Gathering- Volunteer opportunities!
June 11th: NextGen Aviators Summer BBQ, 5:30pm-7:30pm
July 9th: EAA Young Eagles & NextGen present: Floatplane Rides! 10:00am-12:00pm
August 13th: NextGen Aviators Seminar, 5:30pm-7:30pm
September 10th: NextGen Aviators General Meeting, 5:30pm-7:30pm
October 3rd: Girls in Aviation Day Volunteer Opportunity
October 31st: Hangar Halloween Membership Drive
December 8th: Alaska Airmen Holiday Potluck- Fairbanks
December 10th: Alaska Airmen Holiday Potluck- Anchorage
Alaska Airmen Membership is not required to attend NextGen events, anyone may attend!
Attend NextGen Aviator Events!
Anyone can get involved and attend NextGen events (listed above), hosted on the first Thursday of  every month from 5:30 PM to 7:30 PM, unless otherwise posted.
Stay in touch and learn more about NextGen by following us on Facebook, or by becoming a NextGen member here! The NextGen Aviators Group is also looking for Alaska Airmen volunteers who own an aircraft and would be willing to donate some flight time to introduce flying to Alaska's youth.
If you are interested in getting the next generation more involved in aviation, or if you are interested in volunteering, please send an email to NextGen@alaskaairmen.org, or call the Alaska Airmen Association at 907-245-1251.
Meet the NextGen Executive Board
Meetings: The NextGen Aviators Executive Board meets from 5:30 PM - 6:30 PM on the last Wednesday of every month.
Attendance: NextGen Executive Board Members are asked to attend every Executive Meeting.
Membership: NextGen Executive Board Members must hold, at minimum, a current Alaska Airmen Student Membership.
Kevin Campbell
Board of Directors Liaison & Co-Chair
Victoria McCleskey
Treasurer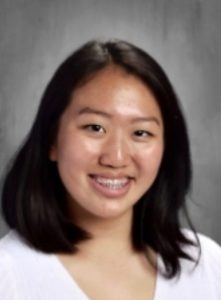 Allie Burand
Administrative Representative
Domenic Giunta
Education Representative
NextGen as seen on TV: Alaskan Aviation Safety Foundation