Stephen Ratcliff - President
Stephen is a 2nd generation skywagon pilot and grew up with aviation as a part of his life when he started flying with his father in a 185 as a small child.  Stephen lived in Alaska and Wyoming as a boy before moving to Texas.  He worked on his pilots' license while in college at Texas A&M University, when not studying to become a Petroleum Engineer.  After graduation in 2003, he went to work in the oil & gas industry.  In 2013 he moved back to Anchorage with his wife and son when he took a position with a startup oil company.
Stephen also serves on the board of directors for two energy related service companies as well as the Alaska Director for the 180/185 Club.  Stephen is active in the community and more specifically in the aviation community and flying the great state of Alaska!
He is grateful at the opportunity to serve on the board for the Alaska Airmen Association and hopes to further the vision of aviation in the great state of Alaska.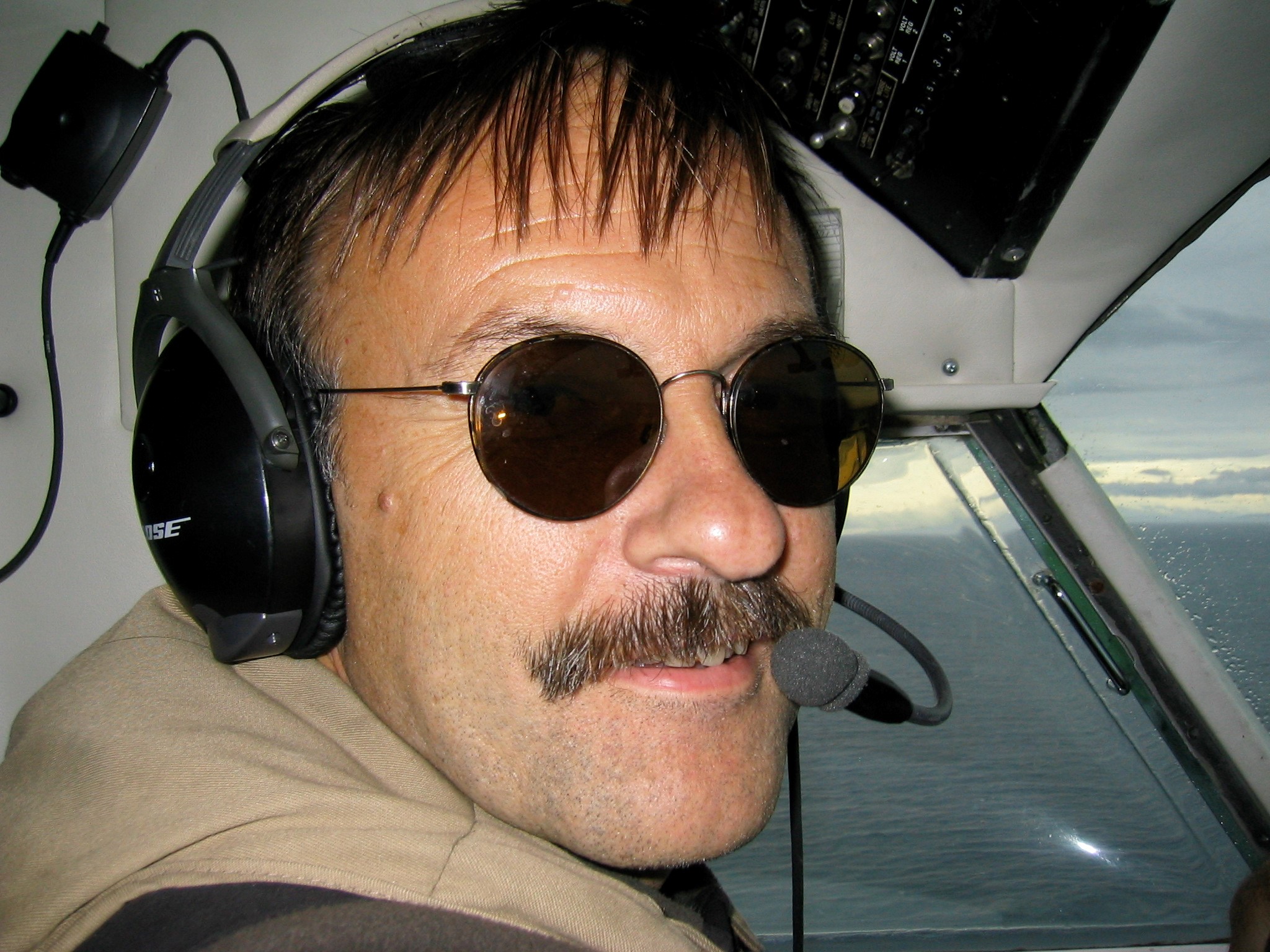 Mark Phillips-  Vice President
Mark grew up in Alaska in the aviation industry, having the great fortune to fly the entire state in everything from Lear Jets and Boeings to Grumman Amphibs and Super Cubs. He remains in Alaska, surrounded by family and the great land that it is, hoping to give back a little to the community he has enjoyed so much. Please, feel free to contact his at (907)- 227-0492 or at smphillips@me.com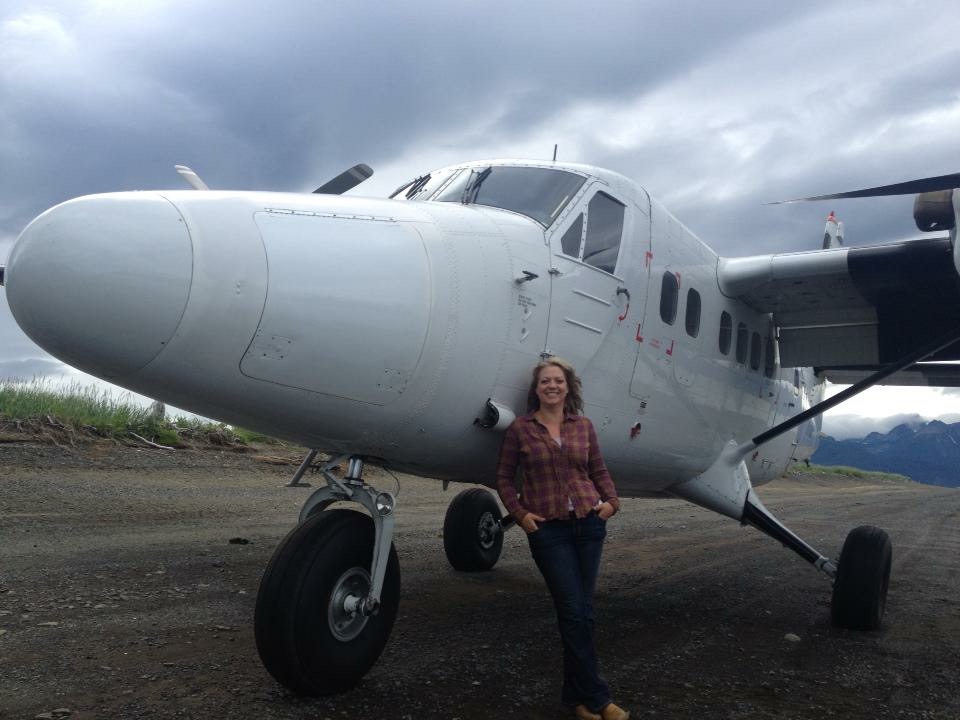 Carol Zerbe - Treasurer
A third generation pilot and FAA Designated Pilot Examiner, Carol earned her pilot ratings in Fairbanks where she grew up, and went to work at 19 years old as a medevac first officer. She has been flying without incident in Alaska for over 20 years in everything from a Gulfstream to a Pacer.
Carol's favorite things are glacier ski flying, teaching people how to fly, and sharing our unique Alaskan way of life -bush flying- with those who want to live that Alaskan dream too.
Kevin Campbell - Secretary
Kevin is a lifelong Alaskan and 2nd generation pilot who grew up in Anchorage and Soldotna.  He grew up flying with his father, who has flown in Alaska since the 1960s, and has always wanted to fly.  Like his father, two things will always stand for him – he'll live in Alaska, and he'll fly airplanes.  He holds a Bachelor's degree in Marketing from the University of Alaska Anchorage and has been an Airmen's Association member since earning his private pilot's license in 2006.  Kevin handled aviation products and accounts in Southcentral Alaska for Inlet Petroleum Company before joining ENSTAR Natural Gas in 2007, where he works in business development.  He is active in the community and sits on several volunteer boards and committees.  He holds a single engine land certificate with tailwheel endorsement, with plans to add a seaplane rating soon so he can explore new areas of Alaska.  His favorite place to be is in the air, and he's frequently found flying around Southcentral Alaska in his Super Cub.  Kevin is passionate about aviation and considers flying a privilege that everyone should have a chance to experience; he is grateful to give back to the aviation community through involvement in the Alaska Airmen Association, and hopes to encourage interest and engagement in the aviation community among younger pilots.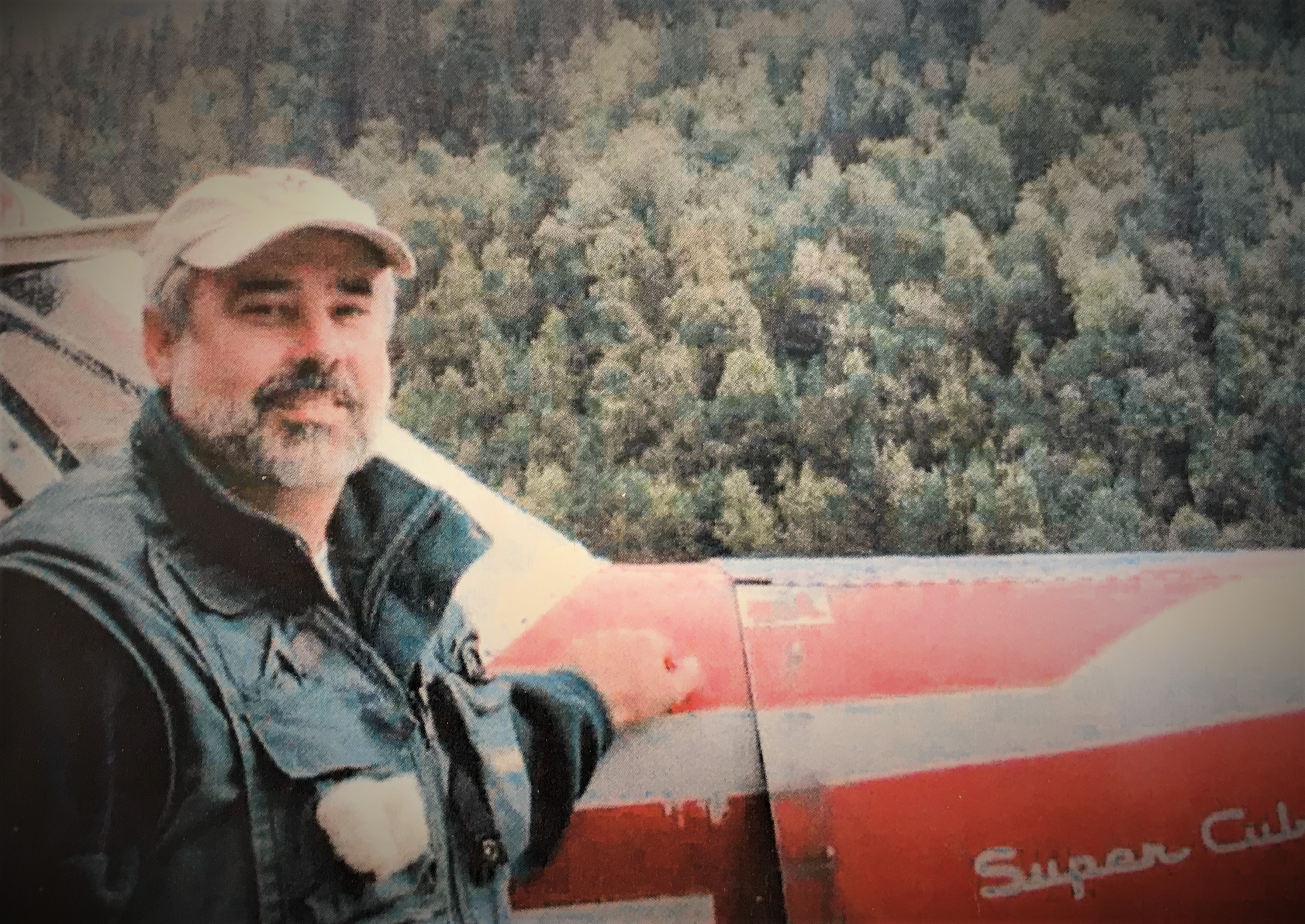 Nick Kellar
Nick is an aviation enthusiast, earning his wings in 1975, holding land and sea ratings. He and his wife Donna have lived in Alaska since 2001 with their three children.  Nick is the CEO of Mackinnon Marine Technologies Inc., an Alaskan based company that builds rescue watercrafts. He volunteers on several non-profit boards and flew as a member of the CAP Polaris search and rescue squadron, and remains an active supporter of veterans programs. Nick served as the Airmen's Treasurer from 2017 through 2019 and has led the Scholarship program for the past four years. He continues his concentration towards future aviators with interests in creating lower costs alternatives for younger pilots to own and operate planes, and he sees that Alaska Airmen's Association can take a positive role in this area.
Douglas Bradbury
Doug was born in Minnesota and after growing up between MN and AK, he moved north for good at 18 to escape the cold!  He graduated with an aeronautical engineering degree from Embry-Riddle Aeronautical University in 1990 and was subsequently selected for USAF Undergraduate Pilot Training for the 168th Air Refueling Wing/Alaska Air National Guard just outside of Fairbanks.
Originally hired in 2000 by Northwest Airlines (now Delta Air Lines) flying Cargo 747's based in Anchorage, he worked as the Director of Operations in his guard unit and as an airline pilot at Delta until retiring from the Air Guard in 2012.
Having a background in military and airline flying, his main passion lies in general aviation.  A pilot since he was 17, he has owned three airplanes including one of the remaining Piper PA-14's still flying.  Wanting to promote and retain the privileges we enjoy as airmen in the Last Frontier, his wife, Heather is a seasoned flyer and comes from an aviation family, son Caleb (also an AK Airmen's Member) is a Sophomore at UND studying Professional Aviation and then there's the family dog, 'Piper', of course!
Honored to be selected as a Board member, he is hoping his experience can contribute to the promotion and retention of the privileges we enjoy as Alaska Airmen.
If you want to contact him, email is best, otherwise you may have to call his satellite phone as he and his family are usually 'off the grid' on Lake Iliamna.  When you do get an answer, don't be surprised to hear "FISH ON" when he answers!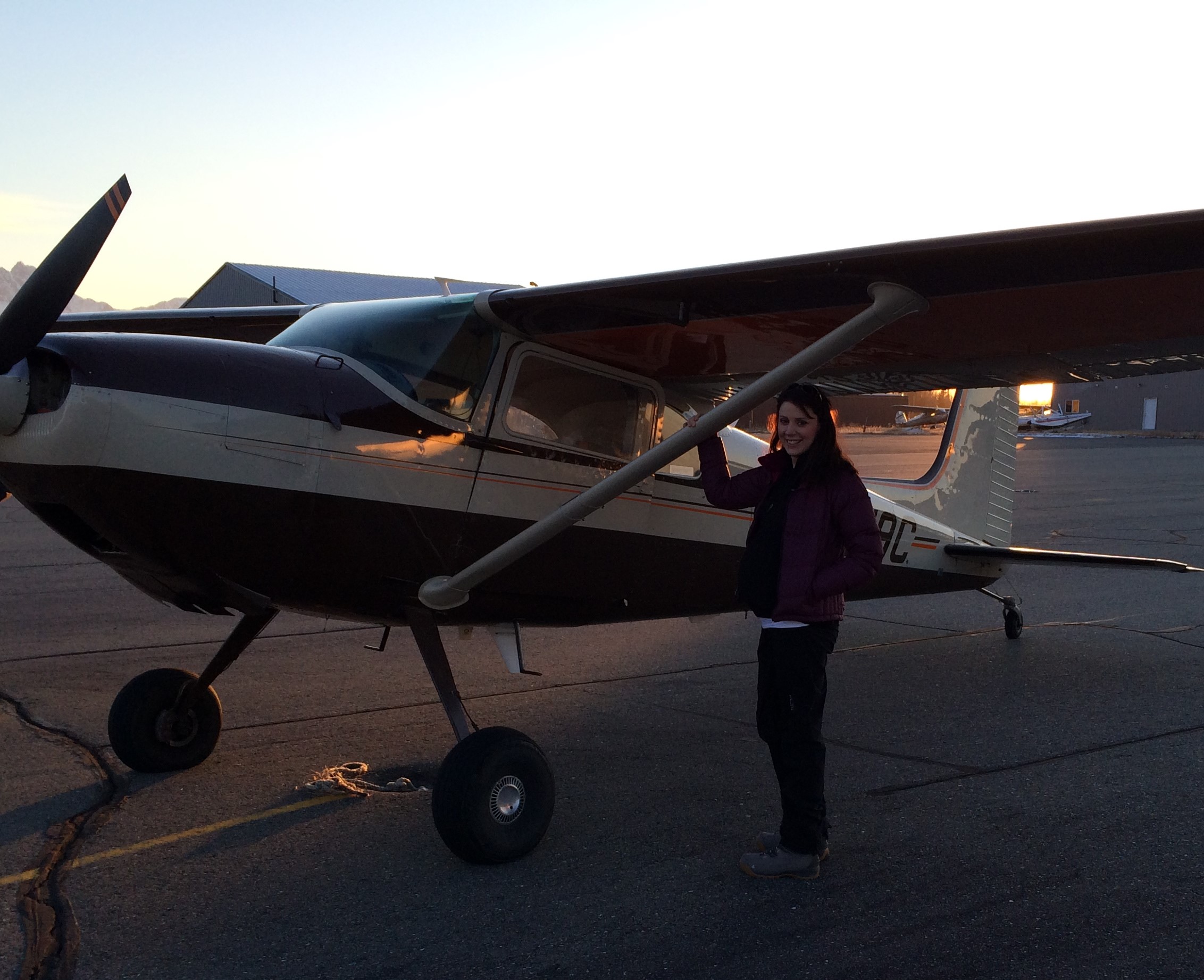 Abby Austin
Beginning her flying and aviation career in her hometown of Austin, Texas, Abby completed her flight certifications and Aviation Management degree at the University of North Dakota.  After a summer internship with an outfitter in Bethel, she confirmed that her childhood dream of living in Alaska had to happen.  So, when a meeting at Oshkosh presented a job opportunity, she jumped at the chance to move to Alaska to open and manage an aviation parts distribution center in Wasilla.
Diving into the Alaska aviation community with both feet, Abby connected quickly with the 99's, an organization focused on supporting and promoting female pilots.   When a new friend was ready to sell her Cessna 180, Abby and her dad became the proud new owners.
Now enjoying her dream job as Director of Sales for Airframes Alaska, Abby gets to talk about airplanes and outdoor gear all day and hang out with fuselage welders and bush tire builders.
In addition to encouraging the next generation of pilots, Abby's goal with the Airmen is to promote the excitement of aviation careers in management, manufacturing, marketing, etc.  There are so many ways to have successful and rewarding careers in Aviation!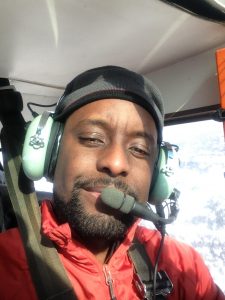 Steven Lewis
Hello, My name is Steven Lewis. My family and I, consisting of my wife, and our three teenage kids, have been residents of Alaska for the past thirteen years. We came for a vacation and never left, true story.
I've been an aviator for 30 years. My career began in sailplanes and tailwheel aircraft and has taken me into international heavy cargo. I spent ten years of those years flying medevac, cargo and flight instruction all throughout Alaska. That was rewarding and also gave me a first hand perspective of the the unique challenges facing aviation in our state. From the ever changing and often unpredictable weather patterns to complex terrain and complex social interactions. These challenges can be exciting, but they also require an alertness, respect and understanding that can't be underestimated. I will strive to share what I've learned from my personal experiences with the Airmen's Association. I am proud to lend a hand in the work of promoting and furthering aviation and aviation safety in this great state.