Membership
Join one of the largest and most rapidly growing General Aviation groups in America. Support our advocacy efforts and youth outreach programs, take advantage of our many member-only discounts, and receive The Transponder, Alaska's leading aviation publication.
Building Rental
We offer the most unique and beautiful location in Anchorage, centered right on the heart of Lake Hood!
Welcome to the Alaska Airmen's Association
Protecting, Preserving, and Promoting General Aviation since 1951.
A voice for you.
With more licensed pilots per capita than any state in the union, the Airmen includes over 2,000 members, one of the largest General Aviation communities in the country. Our mission is to promote aviation, enhance safety and support initiatives that benefit pilots and our growing aviation community. Whether you're a veteran pilot or just discovered a passion for aviation, the Alaska Airmen Association is proud to welcome new members who share the wonders of flight in the Last Frontier!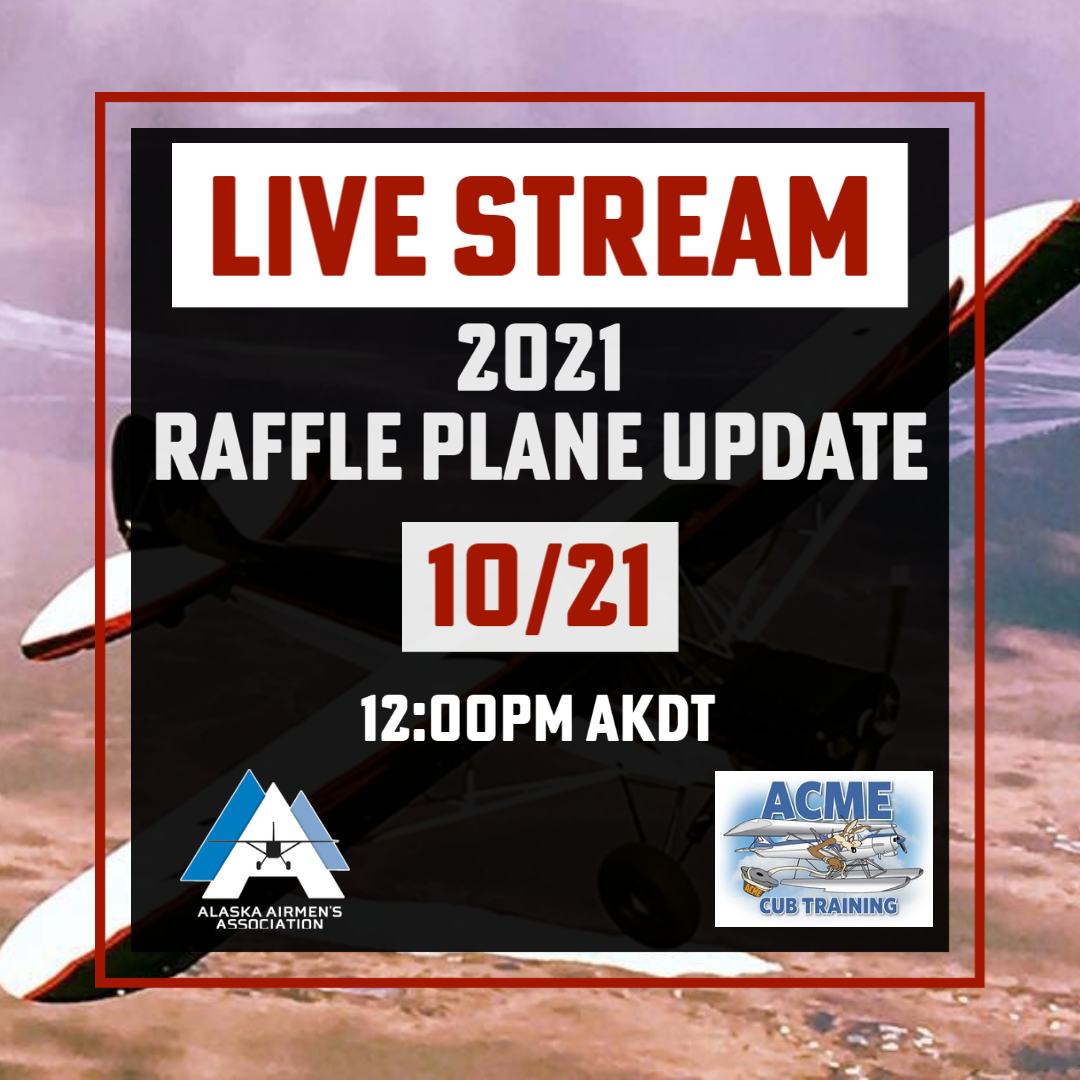 Raffle Plane Build Progress
Updated: 10/22/20
Missed Our Livestream? No Problem!
If you missed our 2021 Raffle Plane build progress, don't worry! You can find the video on our YouTube channel here: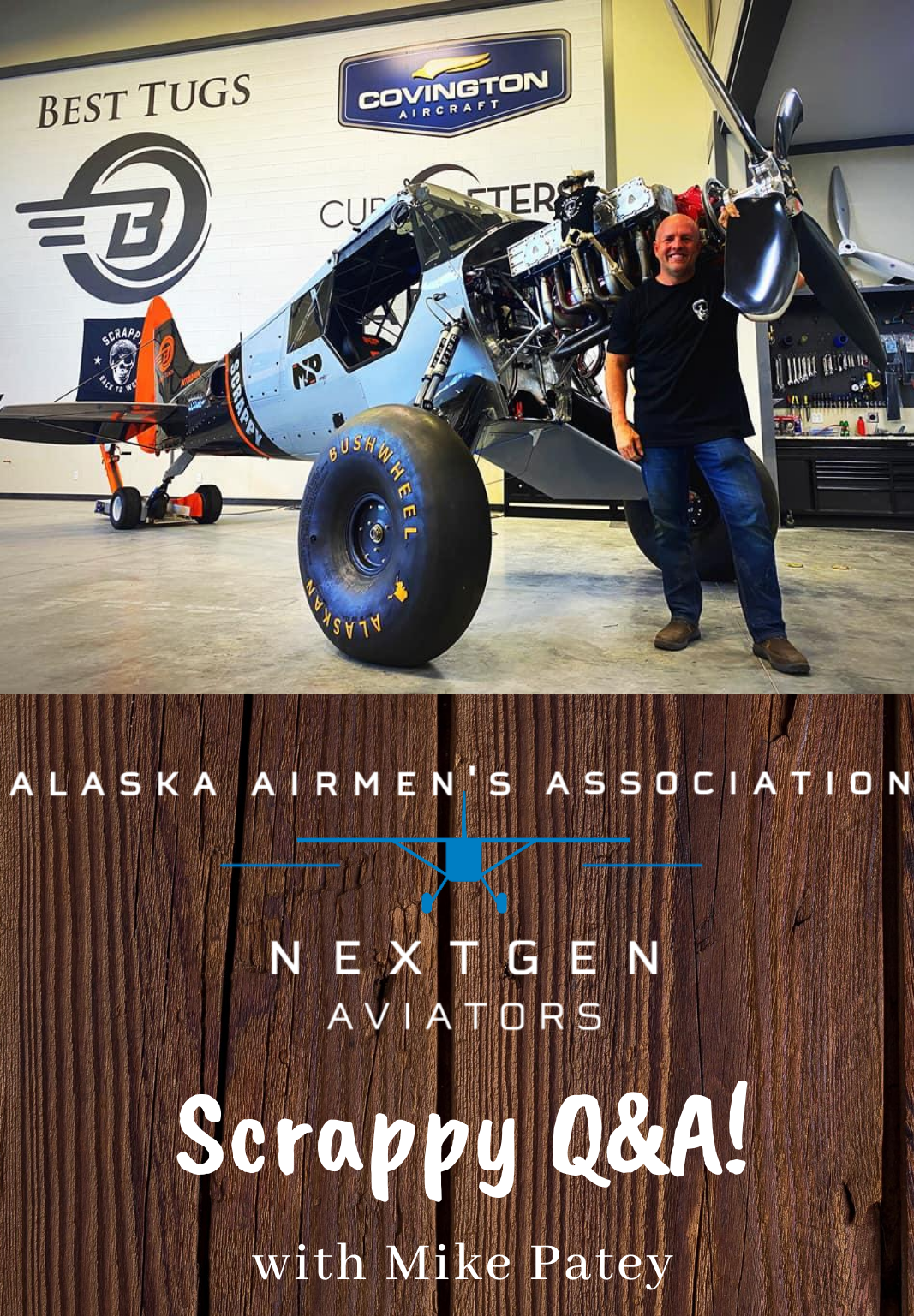 NextGen Webinar Update
Updated: 9/11/20
Scrappy Q&A w/Mike Patey Now Available!
If you missed the session with Mike Patey, you are able to catch it in your membership portal! Just login to your account, go to resources, and either scroll down to the bottom of the page or type in "MEMBERS ONLY- Scrappy Q&A with Mike Patey 8/20/2020" in the search bar!
Lake Hood Pilot Briefing Slideshow
Updated: 8/3/20
A message from Amanda Reimann, ANC/LHD Pilot Outreach:
Most pilot outreach efforts have been suspended since the onset of the pandemic, so I wanted to share the slideshow we normally use adapted in a, hopefully, self explanatory format. We've experienced a lot of "possible pilot deviations" so far this summer and I want to make sure we're educating all the operators on the practices here to hopefully prevent some of those from occurring. The two most frequently occurring errors are: entering a controlled/active waterlane without a clearance and not flying the published routes properly or at the published altitudes. We've had many pilots drifting away from using their call signs with their transmissions or readbacks as well.
We encourage anyone with questions to reach out for clarification.
To view the presentation, click HERE

Flyin Floats NextGen Webinar
Updated: 7/17/20
Thank you to all who attended our latest NextGen Webinar on July 16th!
For those who missed the presentation, or want to see it again, click HERE to watch the video of the presentation in its entirety!
Updated: 7/6/20
Looking for an office or shop space to rent on Lake Hood? Check out this listing by Zelener Group LLC!
Lake Aire Complex is a 45,160/sf multi-use building with offices, hangers, and warehouses located on Lake Hood. This Building has amazing views and great access to Lake Hood and the Ted Stevens International Airport. The Building currently has both 1st and 2nd floor spaces available ranging from single offices at 200/SF to full Suites of 6,000/SF along with an additional 3,000/sf of warehouse.
Visit the preview page here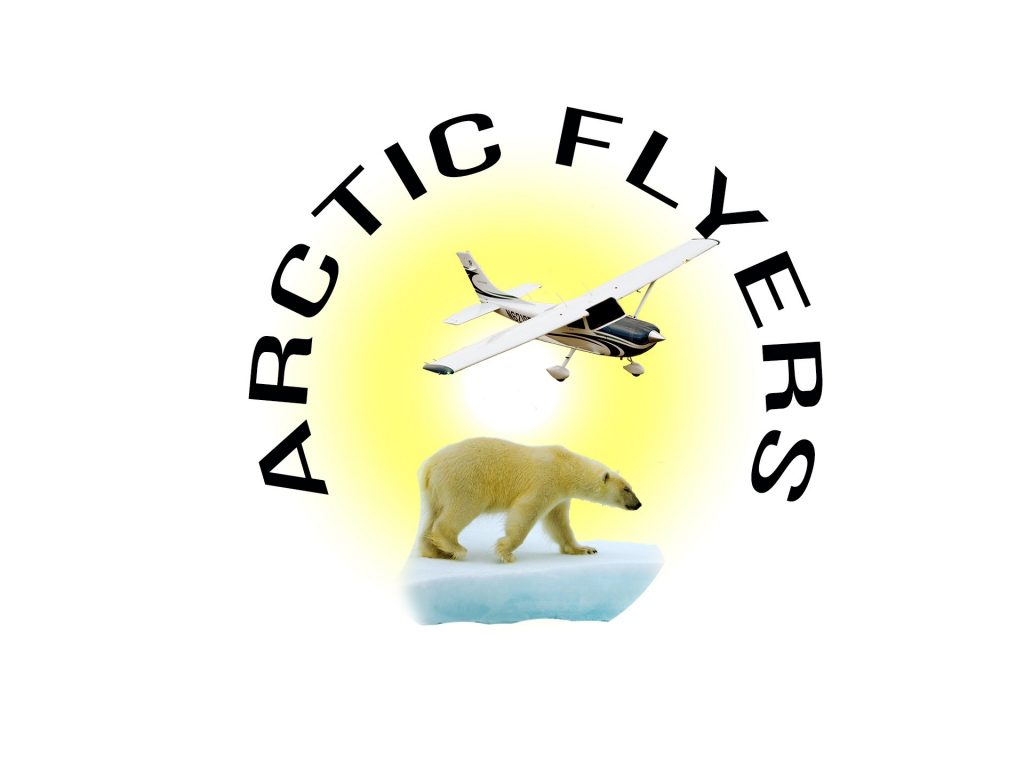 NEXTGEN Ground School Discount
Updated: 6/24/20
We are extremely happy to announce that Arctic Flyers Flight Instruction is now offering a 10% discount to NextGen members for their in-person ground school training!
Go check out their website for more information here!
Advocacy at Work
Posted: 6/5/20
We wanted to share with you the letter that was written on your behalf by Adam White, our Legislative and Legal Affairs Advocate. This letter represents part of our core mission: to protect, preserve, and promote general aviation in Alaska. Your yearly membership dues are the life-blood of this organization and help keep our advocacy efforts alive. Thank you for supporting us, and please let your fellow aviators know about us!
Click HERE to view the letter.
Posted: 5/2/20
The Alaska Airmen's Association has partnered with Alaska Skyways Magazine to bring the Great Alaska Aviation Gathering to you, right from the convenience of your cell phone!
Download the Alaska Skyways Magazien App - For FREE - to get access to their special edition GAAG issue!
Included are over 70+ vendor information sections jam packed with exclusive offers and inside looks at new products!
Go to Alaska Skyways Magazine's page now to download the App!
Posted: 5/1/20
TracPlus has put out another article in response to recent COVID-19 developments. This time, they are focusing on the recent Airmen's social media live events with Adam White.
In this article, TracPlus highlights some of the key take-aways from Adam's talk and puts it into an easy-to-read format.
Click here to go read the article.
Posted: 4/6/20
TracPlus has put forward two editorials regarding their situation and plans moving forward during the Covid-19 pandemic. Both editorials are good reads and provide insight into how TracPlus is navigating this difficult situation.
Click HERE for TracPlus CEO, Trevor McIntyre's letter to the public.
Click HERE for an interview between TracPlus and LifeFlight regarding shifting procedures to keep communities safe during the pandemic.
If you want to know more about TracPlus and their developments, click HERE to view their blog!
Click here for the full editorial!
Posted: 3/25/20
As featured in General Aviation News:
"Above Alaska Aviation is refurbishing and modifying a Cessna 180 that promises to be a one of a kind performer. And it can be yours if you hold the winning raffle ticket in the Alaska Airmen's Association's 2020 Raffle."
Be sure to visit our raffle tab here for details on this year's Alaska Airmen's Association Airplane Raffle!
Click here for the full article from General Aviation News!
Posted: 8/23/19
Zoya Johnson, the new Executive Director of the Alaska Airmen Association, was interviewed by Rob Stapleton with Aviation Link. View the full interview by clicking below:
Watch the Interview
CORPORATE MEMBER OF THE WEEK!!